Cryptologist
A downloadable game for Windows
About the Game
Submitted to Historically Accurate Game Jam #3 and Finally Finish Something 2021, Cryptologist is a cool and groovy code breaking game. You, the player, work in a computer lab for your nation's army, and attempt to decipher the language of your enemies. Click Satisfying switches as you clack your way to victory, one code at a time, testing your reaction time and planning skills. Can you make it to round 151?
(spoiler alert: you probably can't)
Screenshots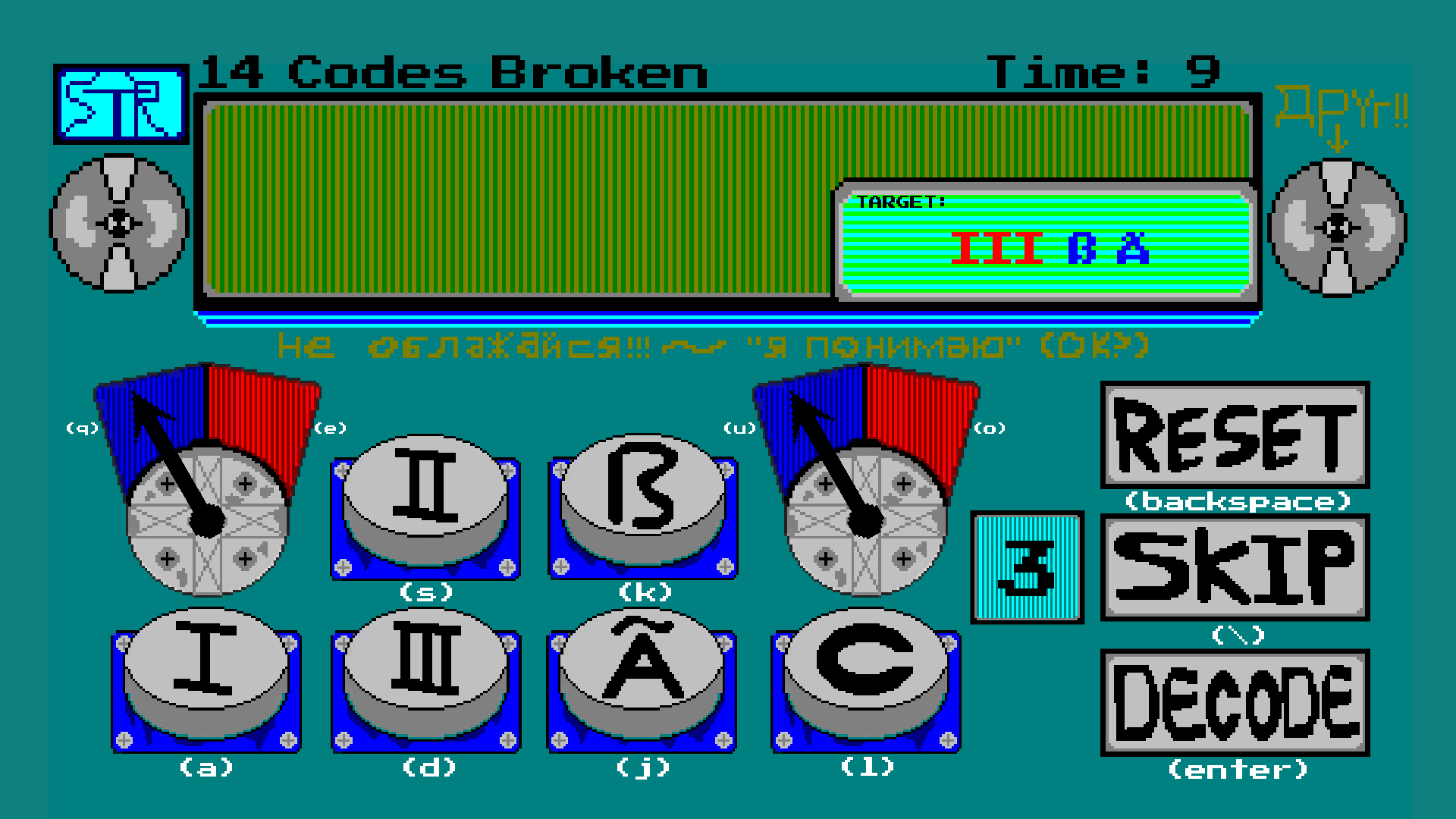 An image of the decoding station.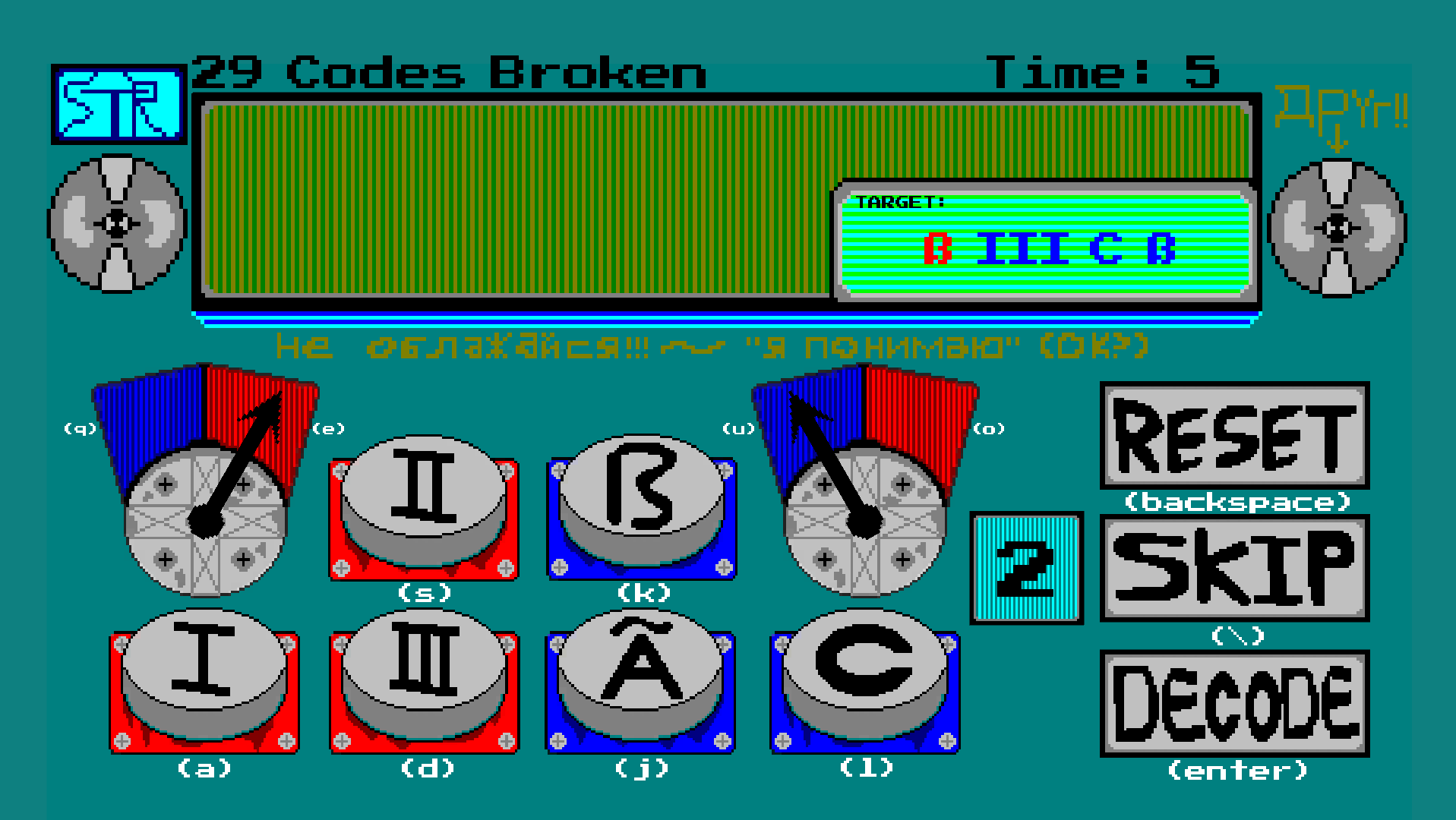 Gameplay/Controls
Main buttons
- used to type
- that's pretty much it
Blue Redders
- used to switch the color of the buttons on that side
- loud
Console
- shows your target code
- shows the code you have typed so far
Side Buttons
- can be used to reset, skip or decode

- reset is backspace but it deletes everything
- skip allows you to solve one code for free, but you only have three of them and every time you use one, it decreases your max countdown timer by one second.
- decode is how you submit the code. There is no penalty for submitting an incorrect code.
Credits
Gamer Hangout - Programming
BeeWizard - Art
Kevin MacLeod - Music